In business, choices have consequences. As do assumptions. Make the wrong ones, and your Cloud practice is in jeopardy from the start.
The forecasting tools below have helped scores of Microsoft Partners achieve success in the Cloud.
Contact me if you need help planning your own Cloud strategy.
For Dynamics 365 Business Central Partners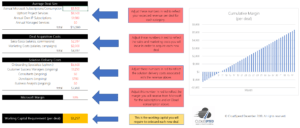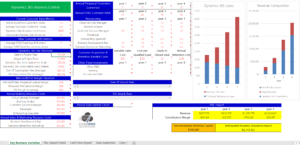 For Microsoft Partners with Office 365 – based offerings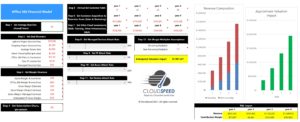 For Microsoft Partners with Azure – based offerings

Cloud Forecasting Tools are also available for ISV's, Dynamics VAR's, and SolidWorks resellers. They can also be configured for more sophisticated business scenarios, to anchor your evaluation of any particular Cloud opportunity. Contact me to learn more.
A simplified Cloud Financial Modeling Tool is also available online here.