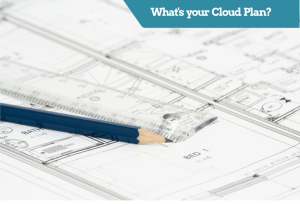 By now there can be no debate – we live in a Cloud-first world.
And as I pointed out in the last blog, the Cloud business model is all about the long game.
Now to truly win at the long game, a Partner will need to aggressively build market share before it's lost to competitors.
Which requires capital. In many cases, an outside capital injection.
Raising the question of what is needed to acquire it. What does a potential investor need to see in order to provide capital?
In short, 2 things:
A credible and complete Business Plan
A management team capable of executing it
The Business Plan itself must indicate:
What markets you will pursue
Who you will compete with
How you will differentiate yourself
What your offering set will be
How you will market, sell, and deliver your offering set
What the economics will look like, and what shareholder value you will create
What capital you will require, and why
What business risks you will face, and how will you mitigate them
Pulling all this together may sound daunting, but the good news is that there's help. Check out the Cloud Videos tab for guidance on each of the Business Plan elements above.
I've also developed a Cloud Business Plan Template, based on work I've completed with early movers in the Microsoft ecosystem.
The Cloud Business Plan Template is free for Microsoft Partners, and can greatly increase your odds of success in the Cloud, as well as reduce your risk.
Contact me for your free copy today, and use it to capitalize on the Cloud in 2016.
My firm belief is, there's no time to lose.