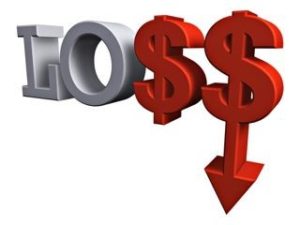 Does a focus on profitability destroy shareholder value? In the Cloud, it certainly seems that way.
For many owners I know, this sounds like crazy talk. Who in their right mind wants an unprofitable business? In times of fundamental business model disruption, however, the main goal is to position yourself for the future, not cling to the past. The biggest risk you face is not evolving fast enough.
The fact is, those who are achieving the highest growth in shareholder value are very often the least profitable, because they are aggressively investing in building compelling Cloud offerings, putting the needed support infrastructure in place, and expanding their customer base before the competition beats them to it. Call it short term pain for long term gain.
Where do you stand? Is your business worth more because of the Cloud, or is it rapidly shedding shareholder value?
The real answer lies not in your current profitability, but how your revenue composition and margin structure are shifting, and whether your customer base is growing or shrinking.
Want to get a handle on where you're really at in this Cloud-first world? I've developed a proprietary business valuation model that gives you a concrete sense of what your business is worth today. Ask me for it. It's free.