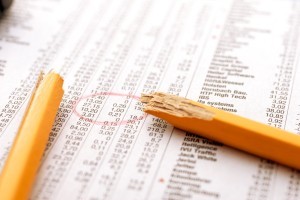 In my travels across the Microsoft Partner ecosystem these days, I sense a growing anxiety among owners, globally.
Many are working harder now than they have in years. And not making the money they once did. They do not find this encouraging, obviously.
There's also a sense that, when the time comes to liquidate their interest in a business they have spent years building, they may well be disappointed by what potential buyers will be willing to pay. And that indeed buyers will be in short supply, relative to sellers.
Unfortunately, I believe these concerns are largely justified.
At the core, the problem is that the Cloud-first world we now live in has disrupted the traditional Partner business model. Such periodic disruptions, we know, are central to our industry and indeed capitalism itself. And by definition, they are outside our control. All we can do is respond and adapt.
So what can an owner do?
While there are never simple answers to complex problems, those who are building rather than destroying shareholder value tend to be doing the following:
Understanding what can be leveraged, and what cannot. If only by accident, all Partners will have evolved a certain market focus, and means of differentiation. Success in a Cloud-first world requires first identifying what an owner has built that will be relevant going forward.
Identifying sound market opportunities, given the above. And what the requisite investments and likely payoffs will be. Not all opportunities are created equal, and only one or two can be realistically pursued.
Freeing up needed investment capital. This is done through benchmarking, which establishes where operational and financial performance can be improved, such that additional operating margin is generated.
Determining the Cloud-first value proposition and appropriate messaging. If you're not visibly (and compellingly) promoting the Cloud, you're not considered by potential prospects to even be in the game. Unfortunately, many Partners are trapped here.
Crystalizing the Cloud-first offering. Specifically, what products and services will be sold? Intellectual property identification is also key here; it often underpins greatly the viability of the business case, because it has the best possible margin structure.
Building marketing muscle. Digital demand generation is critical in a Cloud-first world, and something few Partners are today good at. Absent an adequate online marketing engine, sufficient revenue generation is impossible.
Building a Cloud sales capability. Buying behavior has changed, and a Cloud-first world demands a different sales methodology, staffing, and compensation structures.
Building a Cloud-first delivery and support capability. Implementing and supporting solutions in the Cloud also requires a new delivery configuration, to keep churn low and cross-sell rates high.
Formulation of go-to-market approach. This brings it all together and crystallizes the Cloud Business Plan. There will be investments required, and unless the owners/board can see a greater business valuation at the end, they just won't sustain a real drive to the Cloud.
Leaving, really, one key question remaining – what is the payoff for all this work?
Just as the Cloud is making traditional business models worth considerably less, it is making others worth considerably more. In some cases, 2-4 times more, or better. The reason an owner invests in transitioning to a Cloud-first business is simply to create shareholder value rather than destroy it by inaction.
It's a harsh choice, perhaps, but an inescapable one.
And the time for action is now.